Our estate is located in the heart of the Dropt valley. This major drainage area supports numerous threatened and protected species. Since 2015, it is included in the Natura 2000 Network.
Aware of our responsibility and anxious to protect our environment, we endeavor to leave as much space as possible to birds, orchids, dragonflies, butterflies and more broadly to all the plant and animal species which colonize the vineyard, the woods, the grasslands or the waterbodies of the property.
This page is dedicated to the fauna and flora which is around us all year long and that we wish to protect. Through the seasons, you will discover the nature news as well as some of the most fascinating species.

The newcomer…
A new outstanding specie has recently been added to the already long list of birds observed over the property. The Black-winged Kite is a beautiful little raptor. Originally from Africa, he has colonized the Iberian Peninsula and settles now progressively in the South-West of France. We can observe him more and more often, conspicuously perched on top of a tree. His is a master of stationary flight and hover-hunts extensively. Two pairs nest a few hundred meters away from our estate, on the right bank of the Dropt River. Females are brooding at the moment. The first hatchings will occur soon.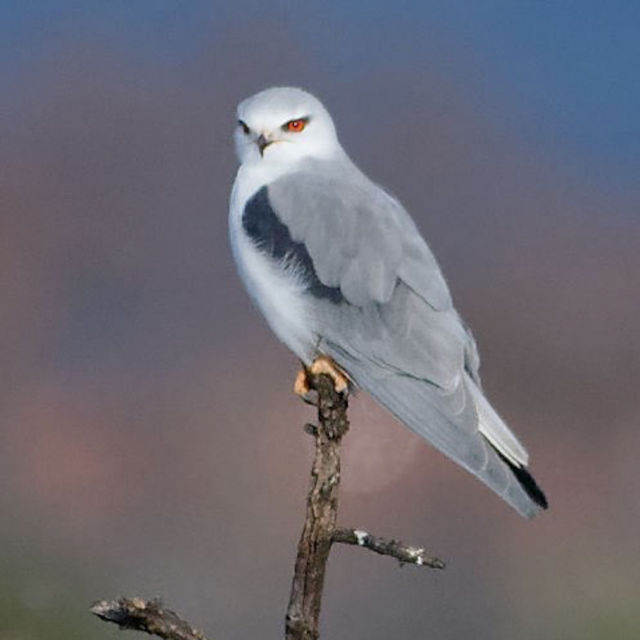 Our wild orchids
As early as February and until the end of the summer, around 15 wild orchids follow one another both on the grasslands and slopes of our property.
In May, the burnt orchid flowers on a small area where limestone outcrops. We make sure that brushes do not overgrown the spot in order to prevent the disappearance of this beautify flower.